The Association has held two very successful fundraising group exhibitions
primarily intended to generate income to support our Residency programme and to allow us to help develop Hospitalfield House's infrastructure.
In 2004 we held our first exhibition in the Roger Billcliffe Gallery in Glasgow. Entitled 'Summer School': Painters at Hospitalfield 1945 - 2004' the exhibition initiated the funds for Residency projects.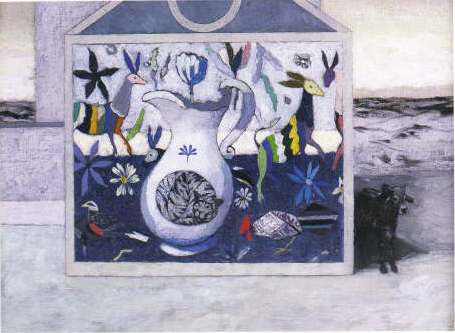 Mexican Gable Alexander Fraser RSA RSW
The Open Eye Gallery in Edinburgh in 2007 was the venue for our second exhibition. Even more successful than 2004, this show, in the blonde interior of the Open Eye achieved significant sales and allowed us to continue to develop our ideas on Residencies and support for the House itself.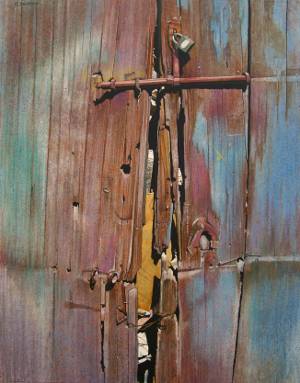 Standing Firm Angus McEwan ARWS